Consignment Fuel
WSCO also operates company-owned fueling facilities ('consigned") sites located on leased land and operated by third-party commissioned operators in conjunction with their convenience stores. Consigned allows for the large Capital expense to be paid by WSCO and a split of the profits are enjoyed by both the operator and WSCO for a term of contract. Fuel is delivered at WSCO cost and we are able to manage the ongoing repairs, maintenance, and compliance from ever-increasing regulatory State and Federal agencies, and changing fuel needs for the locations. These added-value investments drive additional traffic to the c-store giving more to the bottom line of the site operation and profits.
Consignment sites are located in Oregon and Washington, with a heavy concentration in the Vancouver market. The gas stations are branded Shell, Gas Express or are independently branded.
Find one here.
Partner with WSCO:
Do you own your convenience store and want to add fuel?
Are you looking to buy a convenience store with a gas station and need capital?
Do you own your site but don't want the headache of fuel?
Do you want access to major oil brands for fuel?
Poor customer service from your current supplier?
Looking for alternative brand options for your station?
Contact Us to discuss consignment options that are available. Access Major Oil Brands.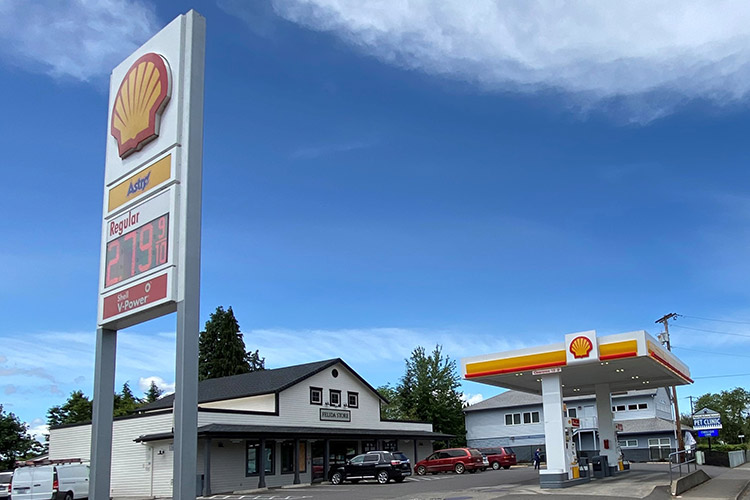 Felida Store and Shell Station in Vancouver, WA